The following books can be bought by emailing the Healthserve Office. The purchase price is $20 plus postage.
When Helping Hurts
Poverty is much more than simply a lack of material resources, and it takes much more than donations and handouts to solve it. When Helping Hurts shows how some alleviation efforts, failing to consider the complexities of poverty, have actually (and unintentionally) done more harm than good.
But it looks ahead. It encourages us to see the dignity in everyone, to empower the materially poor, and to know that we are all uniquely needy—and that God in the gospel is reconciling all things to himself.
Focusing on both North American and Majority World contexts, When Helping Hurts provides proven strategies for effective poverty alleviation, catalyzing the idea that sustainable change comes not from the outside in, but from the inside out.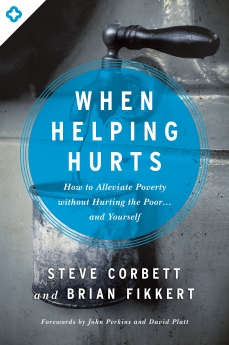 When Oceans Roar
A word from the Author -
'"When Oceans Roar' is a book of courageous faith, of changed lives and of an unrelenting God. It's about how ordinary men and women defied death.
It's about God's intervening power becoming a force of its own.
It's about those I've witnessed as a doctor, and about people that I've had the privilege of knowing personally . . .
These are first-hand accounts – not just of miracles or of stoic courage in the face of the extreme . . .
but of a God who intervenes in the midst of the storm, a compassionate Jesus, yet equally a warrior king.
He who roars over the situation – and the lives of His own demonstrating the force of His power for a humanity that He so passionately loves."